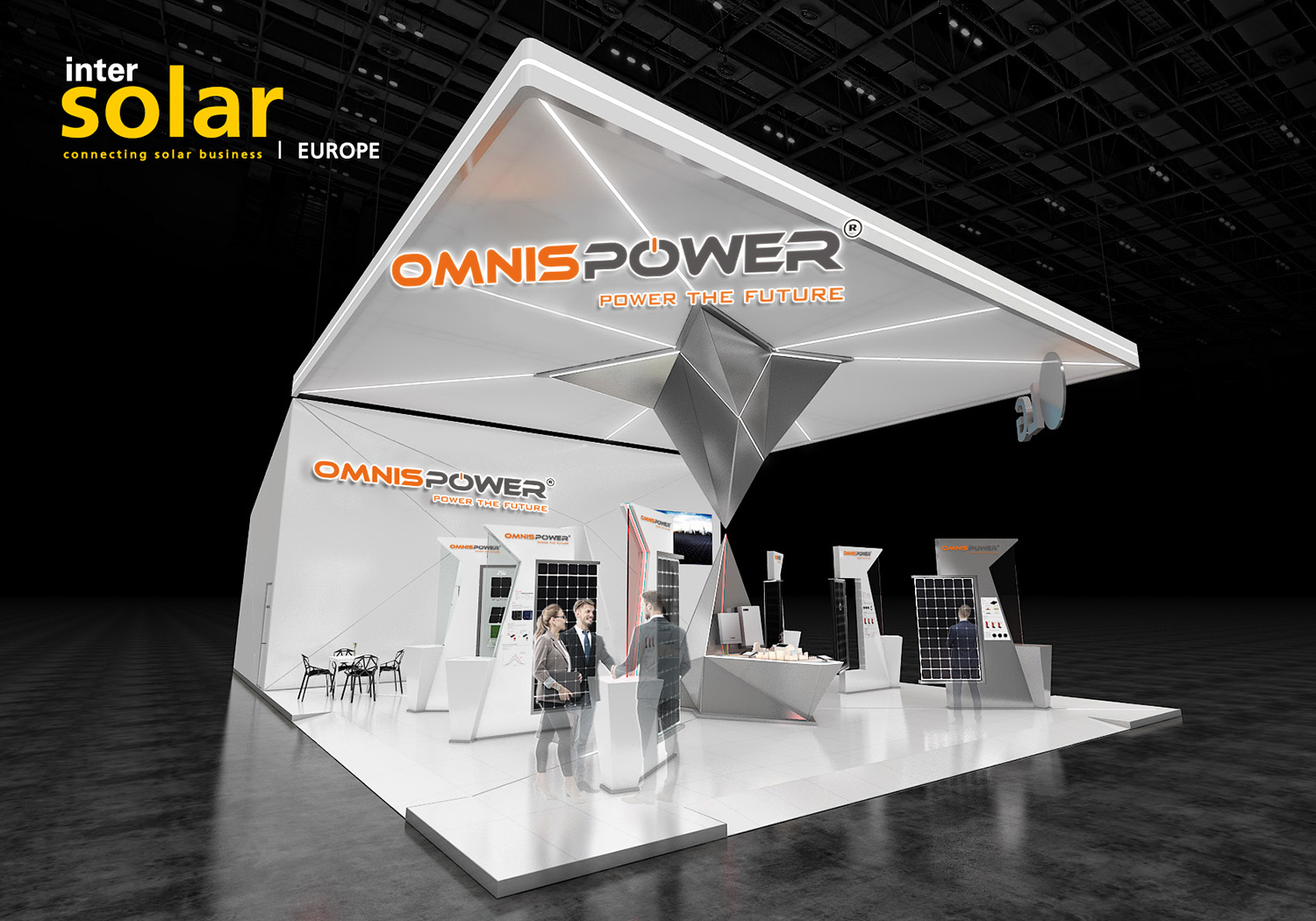 OMNIS POWER WILL SHOW UP WITH INTERSOLAR EUROPE 2019 IN MUNICH.
Intersolar Europe is one of the biggest exhibitions in the solar industry, INTERSOLAR EUROPE offers a full look into the future of the solar industry and environmental protection. The international exhibition is the biggest platform for companies to debut innovative, groundbreaking technologies and solutions as well as conduct high-level business negotiations.
The product portfolio has grown to include photovoltaics, PV production technologies, energy storage systems, solar power plants, solar thermal technologies and renewable heating.
Editions have been running successfully since 1991 in Pforzheim just as the solar industry was picking up steam. The turnover has been so great that organisers have introduced satellite events to São Paulo, San Francisco, Mumbai and Beijing. INTERSOLAR EUROPE also conducts important and often difficult conversations about subjects like climate change. Last edition discussed the concerns re climate change and electricity shortage.
Omnis Power will show up our latest products with our Cortex PV modules and PowerCube completed PV solutions to our EU customers.
Welcome to visit us at booth A-350 (Hall #2)
May 15, 2019 - May 17, 2019
Muenchen(Munich) / Germany
Categories
Latest Posts
12.04.2022

Omnis Power Launches Ultra-Efficient Bifacial Modules with 30 Years Warranty

01.04.2022

How Different Weather Conditions Affect The Performance Of PV Modules.

25.03.2022

Meet Omnis Power at InterSolar 2022 in Germany!

08.03.2022

Omnis Power cherries INMETRO Certification For Entering the Brazilian Market.
Products