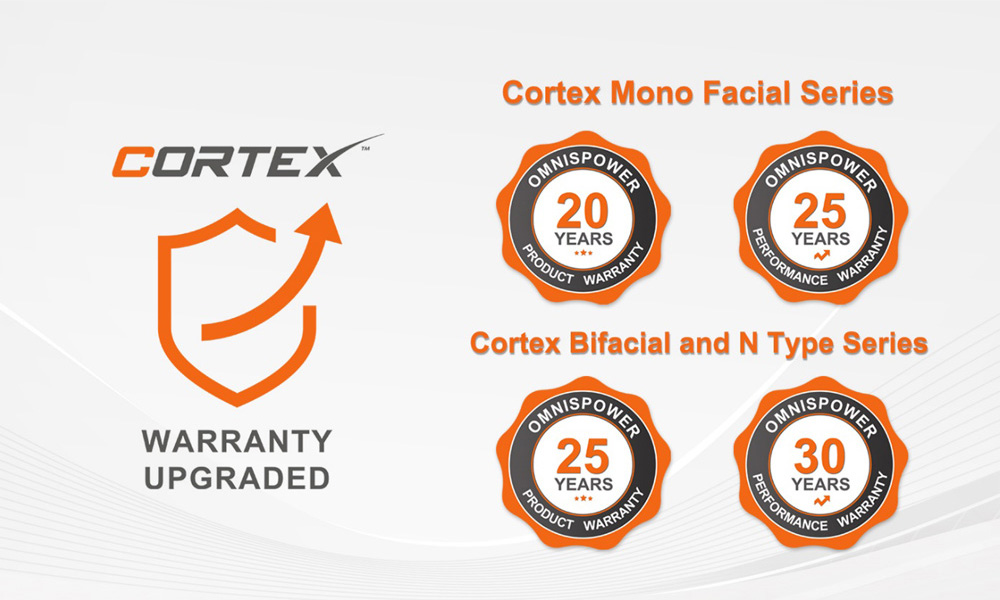 Updated Warranty and Service Guide
Omnis Solar Power is one of the leading solar panel manufacturers in the world. We are known for providing high quality solar panels that are powerful, sustainable, and easy to install. Our products consistently deliver reliable results and have a longer life span.

We understand that solar panels are a big investment, and for the peace of mind of our customers, we have upgraded our warranty!
Now you will get:
· 20 years of warranty for Monofacial Modules.
And
· 25 years of warranty for Bifacial and N-Type Modules
We want to let our customers know that their solar panels will be taken care of, and thus we are offering more than just the standard warranty. Under the new warranty terms, we will be covering workmanship, material, and output performance.
Workmanship Warranty:
The Workmanship warranty will cover all and any type of defects that arise from manufacturing errors or installation errors. If the panel malfunctions due to some manufacturing fault, it will be covered by the company.
Performance Warranty:
Our linear performance warranty ensures that the panels will produce near-ideal output for 25 years and 30 years(N Type ONLY). It ensures that the panel will remain above a certain level of degradation rate. This will make sure our customers are getting reliable and consistent outputs over the years. If the output rate suddenly falls significantly, it will come under performance warranty.
Re-Insurance:
Since years, many of PV module manufacturers were got bankrupted or closed due to some reasons. Many of roofs or projects can not get any warranty serices for the modules which bought from these closed factories. In order to despel the concerns about this, we will do re-insurance with the most reputable and high credit-rated 3rd party insurance company to re-insurance our modules for both of the workmanship and performance. In case one day, you fail the warranty direct from us, You can still claim it from the insurance company.
Categories
Latest Posts
22.08.2023

New Branding , New Journey

20.10.2022

Omnis Solar Power Obtains Italian Class 1 Fire Certification

26.07.2022

JOIN Omnis Solar Power AT INTERSOLAR SOUTH AMERICA - 2022!

14.07.2022

Prices are dramatically increased for solar market in July 2022
Products